Internet Marketing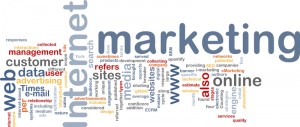 Our Internet Marketing services are based on what we know to be the most effective ways to bring more qualified visitors to your website through search engines.
Strategy & Initial Optimization – Our initial on-page SEO is everything the spiders see on your website that affects your rankings. Our process starts with a keyword discovery process that focuses on achievable primary keywords and "long tail" keywords. The approved keywords are embedded into your meta tags, which help Google and other search engines organize and rank information. The actual coding, style, positioning, and saturation levels also are relevant factors that are a part of our on-page SEO process.
Ongoing Linking & Optimization – Link building builds "votes" to your website (in Googles mindset). The more credible the votes, the more your rank increases. Rank affects both your "TrustRank" and "PageRank," both terms coined by Google. Relevant and effective link building through partners, articles, press releases, bookmarking, Blogs, reference sites, etc., is one of the most important factors in your search marketing.
Content Marketing – Through articles, press releases, blog posts, eBooks, webinars, landing pages, and more, we are able to enhance your digital "footprint" in your industry.
Reporting & Analytics – A very important part of your online success is to meet with experts and review your site analytics. As part of these programs, our experts will look at your traffic, the referring sites, keywords, which pages are working and which are not, and much more. We will discuss your current engagement plan and see if it needs updating or fresh ideas. We will also consider new strategies, techniques, trends, etc., and decide together what site enhancements may be needed to improve both traffic and conversions.